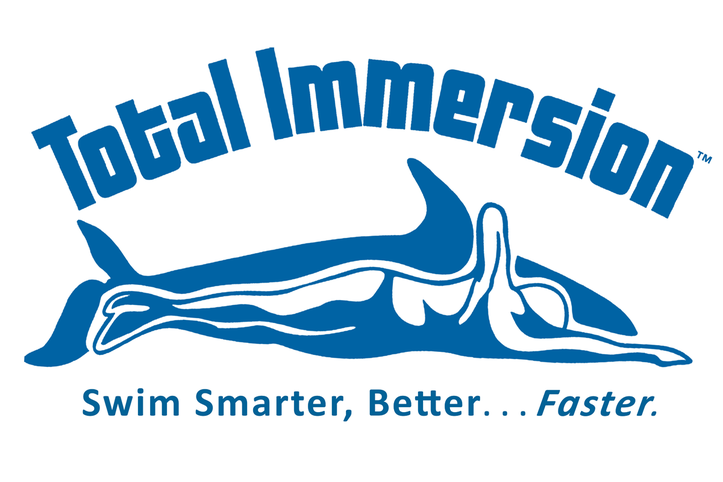 Time to Read: ~4 min
I have been thinking about swimming a lot as I prepare to take the next step in training. My mom and dad made sure that I'd be confident in the water, making sure to take me to lessons until I reached reasonable proficiency. My dad was in the Army, and we moved frequently, and sometimes I credit this for why lessons were difficult for me.
Childhood swim memories
North Carolina. Age 10. I was in lessons at an outdoor pool. I remember standing on the side of the pool, freezing and scared. It was my turn to jump in and do a time trial to see what my placement would be. I have no idea how I performed, what my placement was, or even the set of lessons to follow. The memory of feeling frozen and scared is so strong! So, later in life, when most of my friends were opting for summer lessons for their kids in the local outdoor pool, I signed my kids up for indoor lessons at the YMCA. I declared that I couldn't possibly ask them to get in the water when it was freezing or raining.
When I moved to Watertown NY in grade 6, our school had an indoor pool. This meant swimming in gym class. Traumatic doesn't even begin to describe this experience. Moving in grade 6, it was the first time for locker rooms and adding the pool and all the things that go with getting wet and back into school clothes was just too much for me. I managed to get through the swim units, but did find myself wishing for an extended illness to hit for these 4 week sessions!
My sophomore year in High School I was at a weekend event for Key Club, and one of the activities was a swim relay. The relay team needed a 4th person and they were willing to take anyone. After much begging (while repeatedly said that I really couldn't swim) they convinced me. With 3 strong swimmers, they just needed someone to make it across the pool. Well, I was the anchor and we were in solid first place when I started. We LOST by quite a margin.
But I have a positive memory as well. In my senior year of High School, I decided that I wanted to swim. My mom and I swam laps 3 mornings a week before school that year. I don't remember why or how we decided to do that, but have fond memories of the time. I'm embarrassed to say that the pool facilities were a key factor in my college choice. And, I never used the pool at Geneseo State - not once in 4 years!
Re-Learning to swim as an adult
When I decided to do the Cayuga Lake Tri in 2009, I also planned to do the Tri for the Y as a test to learn the ins and outs of transition. To plan, I enrolled in a Saturday swim class. After 8 weeks of class I felt ready to start the training plan. When I started class, I couldn't swim 25 yards comfortably in a freestyle stroke. By the end of class, not much had changed, but I did feel marginally more confident.
That same year, Scott and I  followed a Newbie training plan with great success. While my swimming wasn't strong, I felt ready.
In spring of 2013,  I followed a friend's suggestion to just put the time in at the pool and work up to swimming a mile. The thought was that by swimming regularly that form would eventually come. I followed this plan to the letter. By the end, I felt really comfortable with the mile distance. I could do it completely freestyle, and found myself not dreading the time in the pool. I was slow, but comfortable.
Following the event in 2013, I enrolled in a private swim session with Shane from Total Immersion. It was good. I had already bought the video series, and tried to work with these on my own. I thought the one on one would really help me. It did, but in my one lesson we got as far as breathing. I went to practice a couple of days after my lesson and as I got out of the pool, the lifeguard made the innocent comment,  "you look like you are working on a lot!" followed by "take it slow and work on one thing at a time." I was so sensitive about swimming at the time that this one comment sidelined me from the pool. I remember fighting tears as I drove home. It was a couple of months before I got back into the pool, and by that time most of what I had learned from Shane was gone.
In spring of 2014, I practiced swimming a little bit. I swam just enough to ensure I could finish the distance for the Cayuga Lake Tri, and attended a clinic the day before the race. We practiced the mass start and learned how to handle this essential time in a race. I was optimistic after this clinic, if a little bit freaked out. However, I knew I wasn't ready to plow into the water fast with the group and planned to hang back a bit (like I normally do). Race day morning for some unknown reason, I jumped right into the fray. I panicked before the first buoy and considered dropping from the event. After treading water a bit, I flipped to my back and had my fastest swim time for the race (still very slow).
This last experience was my kick in the behind to take Shane's full on Total Immersion 8 week class. I happened to be talking with a friend who also struggles with swimming a few weeks after the tri and she said she was going to make it happen as well. I checked my gym's schedule and saw a class was starting in 2 weeks. It means juggling 2 kids' piano lessons, ballet, cross country, choir and my swimming and requires both Scott and me to drive 40 minutes round trip to manage the mess of activity, but it is worth it! I am excited, and feel like all my prior swim experiences have led me here.