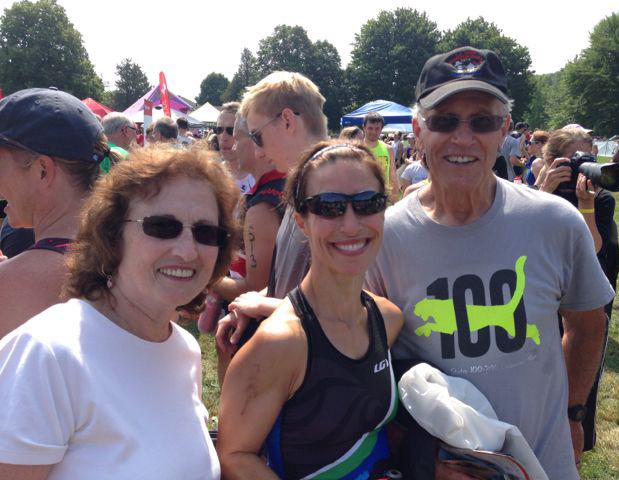 Time to Read: ~2 min
Weekly Stats: 28.8 running miles, 750 yards of swimming, 14miles on bike, 1 lifting session, and 1 yoga session. Hard to believe that just a week ago I ran almost 50 miles!
I found this week rather uneventful and uninspiring. It was Scott and Xander's final week of play rehearsal before their big production and Elizabeth had dance camp. Workouts were tough to squeeze in with the twice daily driving to camp and lots of game playing and pool time with Xander. However, my in-laws were amazing and totally cool about me running while Xander was at their pool with them, giving me variety in route and a chance to get a run in while my little boy was having a blast! I ran every day but Saturday this week, splitting my time between road and trail. I feel like trail running has made me rather finicky about the weather for road running. When I ran during lunch on Friday it was already warm and full sun, so I ventured to the trail to avoid the heat!! When I was training only on road I never worried much about heat and sun.
The highlight of this week was the Cayuga Lake Tri. The only odd thing about the day was that even though I had altered my plan to let the race count for my long run, I felt compelled to run that day. When I got home from the race, I did Scott and Xander's stage make-up for their last show. Elizabeth decided to have a friend over, and I decided I must run. Note: It was POURING when I headed out still in my tri suit hours after the race. I had the most amazing run! It was fun to run while sopping wet with no concern about pace, distance or competition!